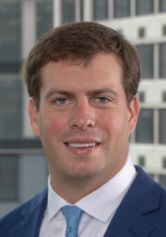 Daniel Rooney
Daniel Rooney is an accomplished entrepreneur, expert and strategist in the digital media field with roots in Pittsburgh, Pennsylvania. He is a multifaceted leader whose visionary perspective led him to become the founder and president of Dapture Technologies LLC, a startup tech company producing mobile gaming features within the professional team application space. Rooney's past professional experience includesa a role in the Digital Media department at the National Football League. He worked as a strategist for the top revenue stream in the NFL:Media, and he played a key role in one of the NFL's first partnership activations with Twitter, which introduced video content onto the heavily trafficked social media platform. This execution was groundbreaking for the sports media landscape and provided him with firsthand exposure to large-scale new business development.
Following his two years at the NFL, Rooney honed his leadership skills while working with the Pittsburgh Steelers in football operations. He spent four years excelling in roles as a professional football scout and coach. He continues to support the Pittsburgh Steelers advancements in the sports technology space.
Rooney's academic accomplishments include a bachelor of arts degree from Dartmouth College where he also was a letter winner at quarterback for the Big Green's football team (Class of 2012). He most recently received his MBA from The Wharton School at the University of Pennsylvania.