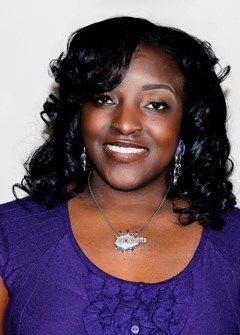 Keshia Walker
Founder and Chairwoman
,
Black Collegiate Gaming Association
Established in May 2020, The Black Collegiate Gaming Association (BCGA) is chaired by founder and chairwoman Keshia Walker, a two-tie HBCU graduate. Walker started BCGA after 22 years of successfully running an award-winning agency, Insights Marketing, that specializes in the corporate and sports industries via digital and social media marketing, new product launches, professional athlete and celebrity sourcing, celebrity alliances and partnerships, HBCU initiatives, event management and staffing, sponsorship activations, brand messaging, sports promotions, experiential marketing, product sampling and live demonstrations.
The BCGA is a double minority-owned collegiate esports and gaming company with the ultimate goal to create a pipeline for black and women of color college students to gain corporate roles within the gaming and tech industries. BCGA specializes in esports and gaming education, producing professional gaming summits and conferences, connecting student talent with top companies for internship and career opportunities, sourcing corporate partners for scholarship and mentorship opportunities to the HBCU colleges and students that are formally known as charter member institutions of BCGA. BCGA is also helping each of its member HBCUs build gaming and innovation labs on their campus to help its students gain competitive skills for esports tournaments on a national and global scale.
Keshia created history by becoming the first African American woman to own a collegiate esports and gaming company in America. Her efforts to diversify this space includes: The production of Black College Con and Women Got Game Summits where she will connect both Black and women of color college students to great women and Black leaders in the industry through panel discussions, meet-and-greet career fairs and esports tournaments.