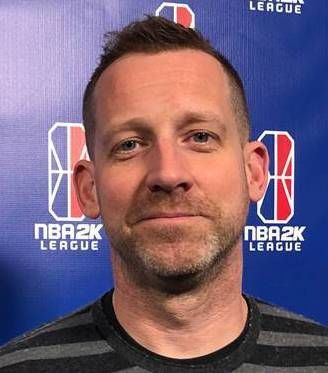 Matt Arden
Head of Content and Media
,
NBA 2K League
Matt Arden wants you to know that George Michael was host of "The Sports Machine" and not just the singer of "Faith," though he thinks both were equally talented. Growing up, all he wanted to do was work in sports, so when he was able to secure an internship at "The George Michael Sports Machine" during his junior year at Virginia Tech, his entire world changed. That's where he learned that storytelling, not scores, are what drive our love of sports.
Arden later joined Turner Broadcasting where he spent 11 years working across multiple channels and platforms, most notably as a multiple Emmy-Award-winning creative producer in the Creative Services Sports Unit (CSSU) at Turner Sports. He later landed at Maggie Vision Productions, where he worked on a wide range of ESPN products, including the ESPYs. He then spent six years building and leading the "40 Foot Solutions" brand studio at Screenvision Media where he rebranded and maintained one of the nation's largest cinema entertainment networks and oversaw unique branded content productions for a roster of more than 150 national brands.
Today he is head of content and media for the NBA 2K League where he leads the creative direction of all NBA 2K League content, overseeing the development and execution of the league's content strategy, creative, and distribution across all platforms including broadcast, digital and social media.